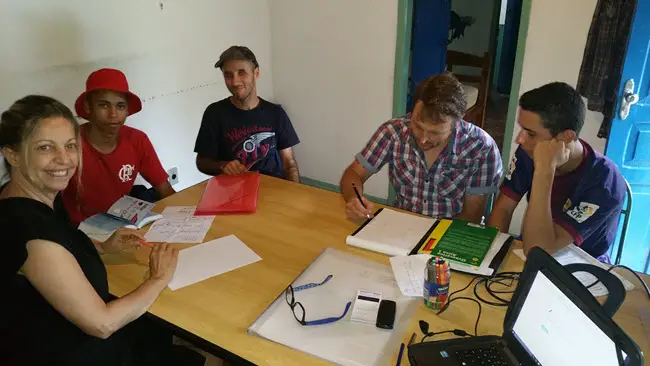 Nothing is more rewarding than being able to teach children, teenagers and young adults at risk who are motivated to learn. Brazil still has an incredible high % of people excluded form quality education and the job market. Result is that these youngsters end up in criminality, drugs traffic or prostitution.
Eco Caminhos will provide those who are motivated an apprentice programme of choice in bioconstruction, permaculture, renewable energy, hospitality or eco turism. The youngsters will grow in self-confidence and will be stimulated to follow their dreams. Apprentices receive stipend to cover personal expenses.
The program has the following objectives:
Providing underprivileged motivated youngsters the opportunity to learn a vocation in all Eco Camihnos areas.
In case youngesters lack primary / secondary school diploma's Eco Caminhos will demand evening school while Eco Caminhos provides educational support.
Provide youngsters with healthy organic organic food, stimulating the practice of sports for health and team building.
Provide vocational, traineeships and job opportunities outside Eco Caminhos for those who have proven to be motivated and sufficient educational basis to learn.
Offer the opportunity to do an exchange program abroad for the really motivated.
Invite children from the community for educational activities on the eco farm.